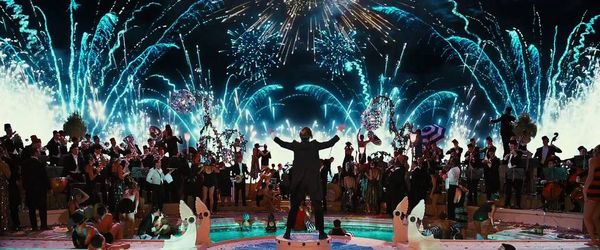 It was a razzle dazzle evening on August 5th, 2017 when The SwingBeats "Great Gatsby" themed "Roaring 20s Dixieland Jazz Band" played for a private "Gatsby" party here in Las Vegas! Top hats, tails, flapper dresses, cigarette holders, and bob cuts adorned these glamorous guests as they kept the champagne flowing and the party pumping late into the night like it was 1922...Mr. Gatsby himself would have been impressed!  
The SwingBeats "strolling" 5 piece Gatsby themed "Roaring 20s Dixieland Jazz Band" featuring Steve Flora (bass player for Andrea Bocelli [tonight on tuba] and tuba player for John Fogerty) provided music for the night! We played classic hits from the Roaring 20s in that unmistakable 2 beat style, including the one song that no one can resist attempting to dance after getting to the bottom of a few Sidecars, Champagne Cocktails, shots of bootlegged hooch or bathtub gin..."The Charleston."
We want to send a huge thank you to our gracious host and woman of the hour Brett, along with her amazing assistant Jennifer for having us. We had a ball and couldn't have been more honored to be a part of this aristocratic affair. Until next time, we raise our highballs and give to you a toast...afterall, "a little party never killed nobody." Cheers!
* We also travel to Los Angeles, San Francisco, Orange County, San Diego, Santa Barbara, Phoenix...anywhere really. We travel nationwide!
Video
Photos